Succesful implementation of a large and multiyear information system project
Challenge
The task was to manage development of a new integrated user interface (T-LOIK) in a complex IT project with multiple constructors.
Solution
Atostek has been the IT project expert in the customer's team from the early planning stage, currently continuing in charge for the architecture, continuing specifications, and the development and production environments. The complex task aiming to renew the whole traffic control of the Finnish roads was divided into smaller sections for agile development, managed promptly by the customer with the help of Atostek's IT developer consultants.
Impact
Thanks to agile development and firm management, T-LOIK was deployed to production use in schedule, as soon as there was adequate amount of features implemented. The development work continues with new features and system integrations deployed at regular pace.
"Atostek provides a combination of sound technical experience and fresh thinking about procurement and construction of information systems."
Markus Nilsson, T-LOIK Project Manager, Finnish Transport Agency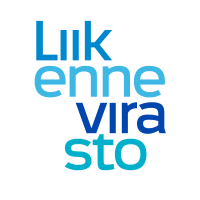 The Finnish Transport Agency, under Ministry of Transport and Communications, is responsible for Finland's roads, railways and waterways and for the development of Finland's transport system.