PRODUCTS
Quick Integration with Kela's Kanta Services
Atostek ERA service integrates any application or information system with Kela's Kanta services via a well documented and easy to use interface. There is no need for heavy testing or certification work as the system requirements are light (Class B).
ERA Integration Service
ERA's well documented REST type XML interface provides simple means to connect to Kanta. The available additional support includes .NET class libraries and even ActiveX interface for legacy systems. ERA takes care of features required for a Class A system integration with Kanta, such as smart card authentication and implementing HL7 interface and CDA R2 structures.
Plug and play components listed below are available for integration. In addition to those, the ERA interface allows implementation of new innovative applications based on Kanta services.
ERA Resepti
Atostek eRA enables integration of any information system with Kela's electronic prescription service. There is a proven user interface component readily available for your system.
ERA Arkisto
A patient information system or any other information system or application can be easily integrated with Kela's Patient Data Repository by means of ERA. There is an application programming interface and a web user interface available.
ERA Lomakkeet
ERA Lomakkeet is a service for fetching and storing medical certifications and reports to Kanta. There is a interface for system integration available as well as a web user interface.
ERA Vanhojen tietojen katselin
ERA Vanhojen tietojen katselin atselin is a tool for browsing the old patient data which has been transferred from  a patient information system to the central Kela's Kanta archive for long term storage. The tool is able to show more recent data as well.
Benefits to the System Providers
Fast
The system integration can be completed very fast – even in three days.
Ease
The single well documented interface makes it very simple to integrate with Kela's Kanta.
Quality
ERA takes care of the certification and maintenance required by any system connected directly to Kanta (Class A). The maintenance adapts to the changes of national regulations.
Service Layer
Atostek ERA encapsulates Kela's Kanta services into a easy to use service layer. There are several service components ready for use, such as ERA Resepti, ERA Arkisto, ERA Lomakkeet, and ERA Vanhojen tietojen katselin. Furthermore, any custom service can be easily integrated with Kanta using the simple interface.
"Atostek ERA is an easy, fast and very well documented service for integrating electronic prescriptions to healthcare information systems. The technical phase of the integration was completed in only three working days and we were able to deliver the functionality to the end customers quickly.
Atostek provided prime quality support both in the programming and deployment phases. Usability of ERA is good. Due to its neutral style, ERA is straightforward to embed into different information system user interfaces."
Mr. Matti Mäkelä, CEO of Necora Systems, Finland
Get the Integration Instructions!
Leave your contact information and we will send Atostek ERA Integration Instructions to your email.
Ask more from our expert!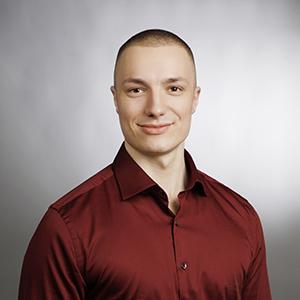 Sampo Ojala
ERA Account Manager
sampo.ojala@atostek.com
+358 45 7833 4801