PRODUCTS
Quick deployment of Kela's Kanta Services
Atostek ERA service is the short cut to utilise Kela's Kanta services: Electronic Prescription, Patient Data Repository and Form Service. Furthermore, we offer a service (ERA Siirto) for transferring old patient data to the Kanta archive, and a viewing tool (ERA Katselin) for browsing the old patient data in the archive.
ERA Resepti
A cloud-based electronic prescription which requires just a low cost smart card reader and access to the internet with a browser. The electronic prescription can also be integrated with the existing information systems.
ERA Arkisto
A browser-based service to archive and access data in the Patient Data Repository at Kanta. This service is also integratable with the existing information systems.
ERA Siirto
Atostek ERA Siirto transfers data from any patient information system to Kela's Kanta archive. As all the old data will be archived in the Kanta archive, the obsolete patient information systems can be removed thus saving substantial amounts of money.
ERA Lomakkeet
ERA Lomakkeet service is a browser-based tool for fetching and storing medical records and reports. This service can also be integrated with the existing information systems.
ERA Vanhojen tietojen katselin
ERA Vanhojen tietojen katselin is a tool for browsing the old patient data which has been transferred from a patient information system and archived into the Kanta archive.
Benefits to the health care providers
Easy to Deploy
eRA provides a complete set of browser-based tools to deploy Kanta-based services almost instantly. eRA suits to all healthcare providers from a single professional to nationwide chain of hospitals and clinics.
Easy to Use
ERA's browser interface is modern, fast and easy to use. The user interface features predictive text input, and tasks such as writing an electronic prescription will be ready with a few clicks.
High Quality
An ERA user can focus on using the services as certification and maintaining the system is already been taken care of.
Connecting Process
Connecting to the Kela's Kanta services is illustrated below phase by phase. Atostek will provide support at all  phases, such as documents required to update the self supervision plan.
"Atostek has exceeded all our expectations according to the deployment and the service. Adding new users and clinics is easy, and it's easy to learn how to use the service. The functionality is great"
Ms. Marita Touru, the IT architect responsible for IT security at Terveystalo Oy, Finland
Contact us!
Leave a message and we will contact you as soon as possible.
Ask more from our expert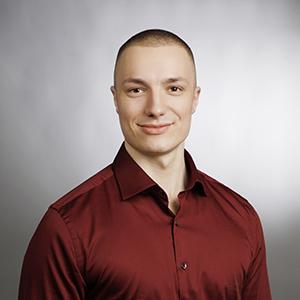 Sampo Ojala
ERA Account Manager
sampo.ojala@atostek.com
+358 45 7833 4801