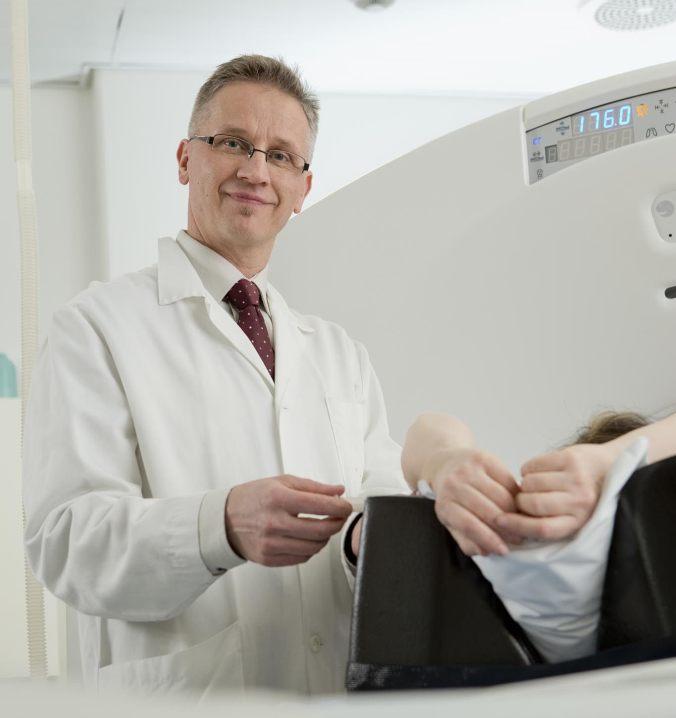 PET cancer imaging times reduced to half in Turku
– I would say that the most important achievement was to reduce the time to half in critical imaging, says Professor Juhani Knuuti, Director of the Turku Pet Centre.
Positron-Emission Tomography (PET) is a modern and important method in cancer detection and research, among others. In addition to the PET equipment, precise timing is needed when producing radiopharmaceuticals required in the PET imaging, which makes PET imaging scheduling is a challenging task due.
– In order to get the most out of our modern PET resources and top knowledge, we decided to acquire a new information system for scheduling.
In practise, the new scheduling tool has cut the required time to half in case of critical imaging with high priority. The tool is a part of the PET ERP process and production planning information system provided by Atostek. Turku PET Centre is a leading institute in research and development of PET imaging and production of PET radiopharmaceuticals applied to patient work and scientific research. The numer of annual PET imaging scans is 6,000.
– The critical imaging includes, e.g. cancer detection. The patients can now be scanned earlier and the treatment can take place sooner, describes Prof. Knuuti the advantages.
– Furthermore, a larger number of scans can now be performed in the same time, which means more patients to be scanned and lower unit price per scan, continues Prof. Knuuti.
The PET ERP system in Turku PET Centre is provided by Atostek, a software house in Tampere, Finland.
– We have contacted some other PET Centres abroad in order to start exporting PET ERP, says Mr. Miika Parvio, Atostek's  business manager.
Additional information:
Mr. Juhani Knuuti, Professor
Director, Turku PET Centre
+358 50 059 2998
juhani.knuuti@tyks.fi
Mr. Miika Parvio
Atostek
+358 45 113 8881
miika.parvio@atostek.fi
PET ERP – Enterprise Resource Planning for PET Centers
Image: Turku PET Centre