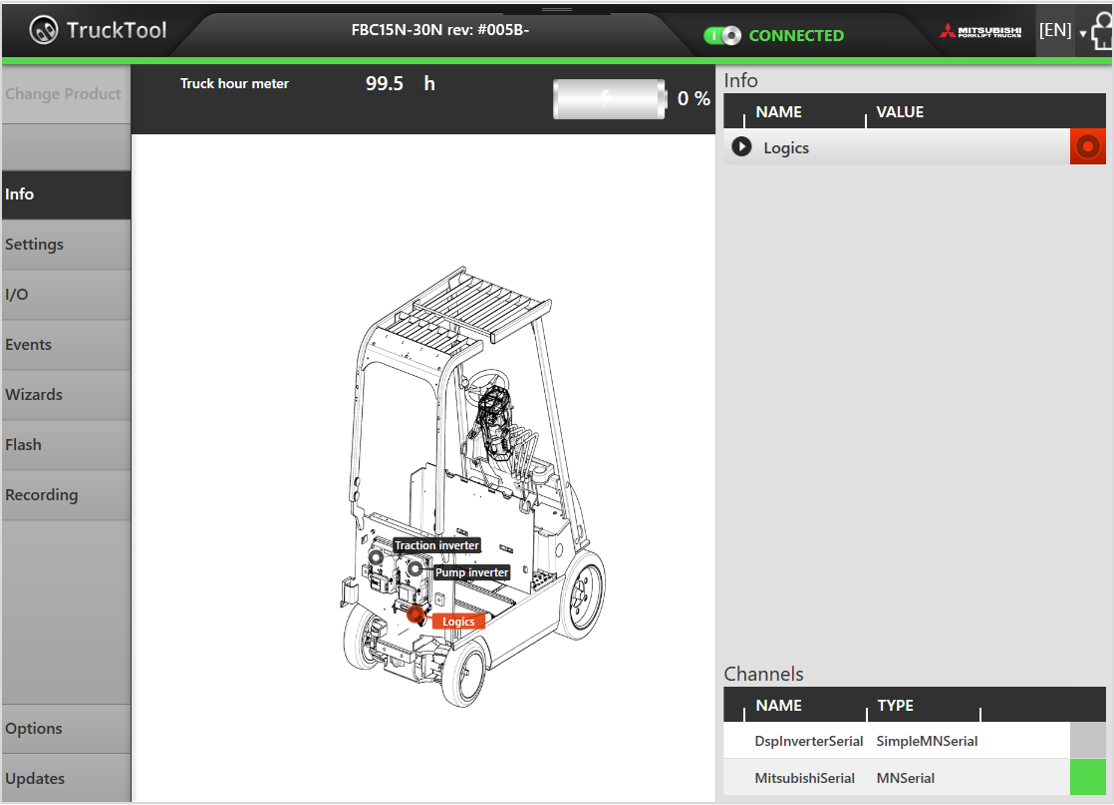 New truck maintenance software replaces several old applications
Atostek and Rocla have together developed from scratch a new truck maintenance software with greatly improved usability. The new software significantly simplifies maintenance work.
– There is now a single user interface covering all truck models. New truck models can be easily included in the software. According to the received feedback, the new application is "lightyears ahead the old ones", says Mr. Olli Kivelä, Atostek Ltd.
– Furthermore, the new software is much easier to maintain than the set of old software which now became obsolete, continues Mr. Kivelä.
– Atostek can adapt well to continuously changing specifications which enables the modern agile development style, says Mr. Jani Åström, Rocla.
Rocla develops, manufactures and markets electric warehouse and counterbalance trucks and automated guided vehicle systems, and provides complete services throughout their lifecycle. Atostek is a software and information systems consulting company.
Additional information:
Mr. Olli Kivelä, Atostek, tel. +358 45 113 0300