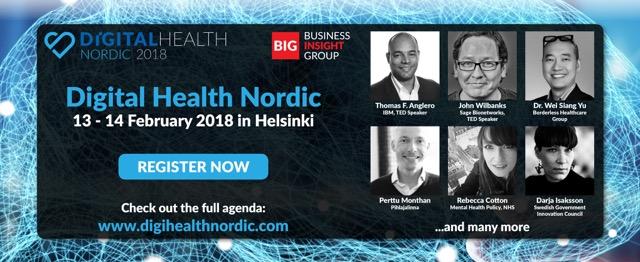 Atostek at Digital Health Nordic 2018
Digital Health Nordic, a two-day event in Kattilahalli, Helsinki 13th and 14th February, concentrates on the role of technology in modern Nordic healthcare. This year Atostek is a partner at the event.
Atostek's Managing Director Mika Torhola will be speaking about what kind of nation-wide architecture offers the best support for modern healthcare: Nation-wide information layer for social and healthcare data Tuesday at 10 AM.
Read more: https://www.digihealthnordic.com/