Long-term partnership
Collaboration
Atostek began working with Pirkanmaa Hospital District (PSHP) more than a decade ago. Our experts have been part of many projects during that time, including the planning of a combined cross-enterprise document sharing and vendor neutral archive system (XDS/VNA), procurement of a picture archive and communication system (PACS), as well as in system migrations, the architectural design of service center systems, and data migrations. Atostek is also PSHP's framework contract provider for the implementation of integrations.
Top-class services
Among other things, Atostek assisted in the replacement of the old PACS systems with a new system and in integrating the new system with the regional XDS archive. Although some incompatibilities did arise, the migration of data from the old systems to the new one was successfully carried out.
Our services to PSHP are based on solid industry expertise, procurement expertise, knowledge of healthcare system architectures, and expertise in the implementation of integrations. We carry out every assignment with Atostek's well-known perseverance and formidable problem-solving skills.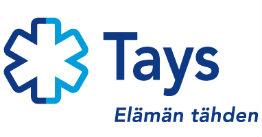 PSHP is one of Finland's largest providers of health care services. Around 75,000 patients are treated in wards and around 370,000 in outpatient clinics in the district every year.