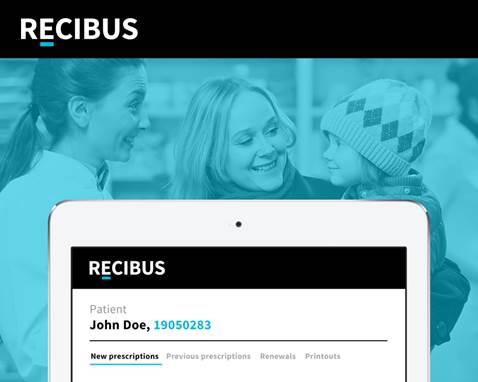 Turnkey electronic prescription RECIBUS launched at Medica Trade Fair 2016 in Düsseldorf
RECIBUS, the flexible solution for electronic prescription, will be launched by Atostek at the Medica Trade Fair in Düsseldorf, Germany, on November 14-17, 2016. Medica is the world's leading trade fair for the medical industry.
Atostek is the leading Finnish provider of standalone electronic prescription solutions. Its proven e-prescription services has already been in production use for two years in Finland.
– RECIBUS is a cloud-based service that can be used with a browser or mobile applications, such as Android and iPhone smart phones. It can be delivered as a turnkey solution with all necessary parts included. Thanks to its microarchitecture and standard medical interfaces, it can also be integrated with the existing local services, says Mr. Mika Torhola, the managing director of Atostek.
– There are user interfaces for medical doctors and pharmacies, thus the prescription can be seen in any pharmacy using the solution. The data base in centralized and thus the most recent medication status and the prescription history are available to doctors involved at all phases of the treatment. The solution can be easily integrated to an existing patient information system, continues Mr. Torhola.
– Finland is the leading country combining health care and ICT, and there is an advanced national repository for electronic prescription and archiving. We have succeeded to become the leader in integrating medical systems and interfacing with the national repository. Now we export our unique solution, explains Mr. Torhola.
At Medica Trade Fair, Atostek can be found at Hall 15 / B05, "Finland – The Land of Future Health", organised by Finpro.
Additional information:
Atostek, Managing Director Mr. Mika Torhola, tel. +358 50 4123453, mika.torhola@atostek.fi.
Atostek at Medica Trade Fair »