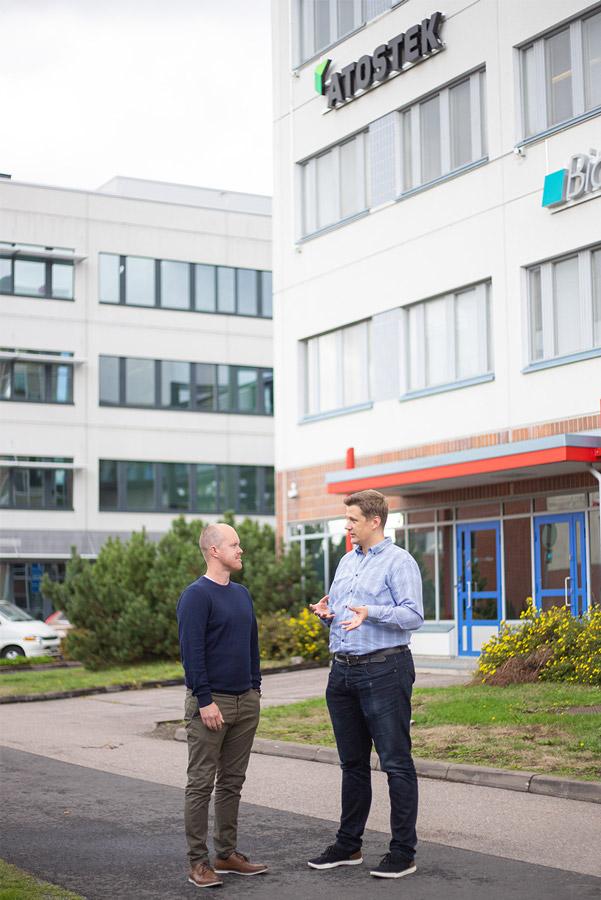 Atostek secures a major traffic management framework agreement for ICT consulting
Atostek is one of four companies to secure a framework agreement for ICT consulting with Traffic Management Finland Group. The agreement was signed last week after a wide competitive tendering, and it is a continuation to Atostek's long-standing partnership with the agency formerly known as Liikennevirasto (The Finnish Transport Agency). At the beginning of 2019 Liikennevirasto changed its name to Väylävirasto (The Finnish Transport Infrastructure Agency) as traffic management agencies were converted into separate companies under TMFG.
The estimated value of future procurements under the framework agreement is 1,5–3,5 million Euros per year. The agreement period is three years with an option of two additional years.
'The consultants at Atostek know the field and are committed to our project goals. I am happy that the partnership continues', says Markus Nilsson, the Head of Unit at Traffic Management Finland Oy. 'Atostek has played a significant role throughout the major T-LOIK project, where the entire traffic control system of Finnish roads was renewed', continues Nilsson, who is also in charge of said project.
'It is great to see that our traffic management projects get to continue even after the corporatisation of traffic management agencies. The projects we are participating in are really interesting for a consultant and they have a real impact on society', says Tero Lahtinen, senior consultant and Atostek's Project Manager for T-LOIK.
'TMFG is one of Atostek's biggest clients. This agreement is very important for us and it helps cement Atostek's standing as one of the leading suppliers of ICT consulting in the field of traffic and transportation', says Mika Torhola, the managing director of Atostek.
For additional information, contact:
Markus Nilsson, ITM Finland, p. +358 45 657 9098
Tero Lahtinen, Atostek, p. +358 45 7874 3459
Traffic Management Finland Group provides and develops traffic control and management services in all traffic forms as well as ensures safe and smooth traffic in a responsible manner. Their services support the mobility of citizens, the needs and transports of commerce, the operations of safety authorities as well as Finland's competitiveness and well-being. They collect, administer and open data and create opportunities for the new business that is created in the market. The company provides and develops advanced new services and contributes to the growth of traffic ecosystems. TMFG's subsidiaries include Finrail Ltd (responsible for rail traffic control and management), ITM Finland, or Intelligent Traffic Management Finland Ltd (responsible for road traffic control and management), VTS Finland, or Vessel Traffic Services Finland (responsible for marine traffic control) and ANS Finland, or Air Navigation Services Finland (responsible for air navigation). TMFG employs over thousand people across Finland.
Atostek Ltd. is a consulting company providing multidisciplinary software and information system development since 1999. Their application areas are health care and medical applications, industrial product development, and public sector ICT consulting. In health care and medical applications, they also offer some of their own information system products. Atostek employs over hundred people in Tampere and Espoo.