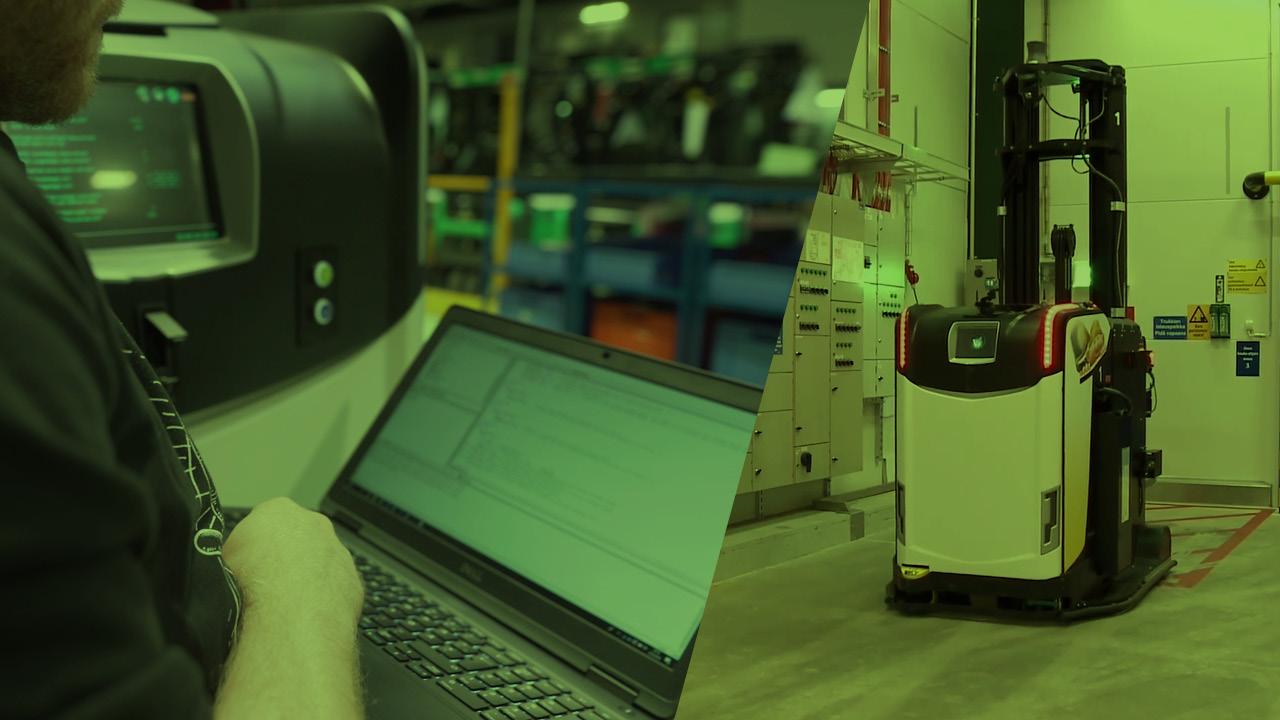 "Atostek has a thorough understanding of the domain" – The capacity of the fleet controller of Mitsubishi Logisnext Europe's automated lift trucks increased by 38 %
Mitsubishi Logisnext Europe (MLE) develops, manufactures and markets electronic lift trucks and counterbalance lifts, automated truck lift systems and their upkeep services. The fleet control system developed by MLE and Atostek has optimized the routes and improved the capacity of automated lift trucks by 38 %.
Mitsubishi Logisnext Europe's automated lift truck is part of an automation system which can be installed, for example, in warehouses and logistics centers. The lift truck automation system developed by MLE and Atostek calculates the optimal routes for lift trucks intelligently and automatically. "Atostek is our long-time partner who has helped develop almost all parts of this system", says Tomi Riipinen, the software development manager of Mitsubishi Logisnext Europe.
The system optimizes the movements of the lift truck and the charge of the batteries in real time, which prevents traffic congestion and improves operational reliability. Units may be added or removed from the automation system dynamically without the need of changing the rules of the traffic. The automation system can also quickly adapt its operations in emergency or otherwise unpredicted situations.
"As an old machine shop such as ours transforms into a digital service provider, that brings a lot of challenges with it. Fortunately, Atostek has the kind of expertise needed in our field", continues Riipinen.
Watch a video of Mitsubishi Logisnext Europe's customer experience here: