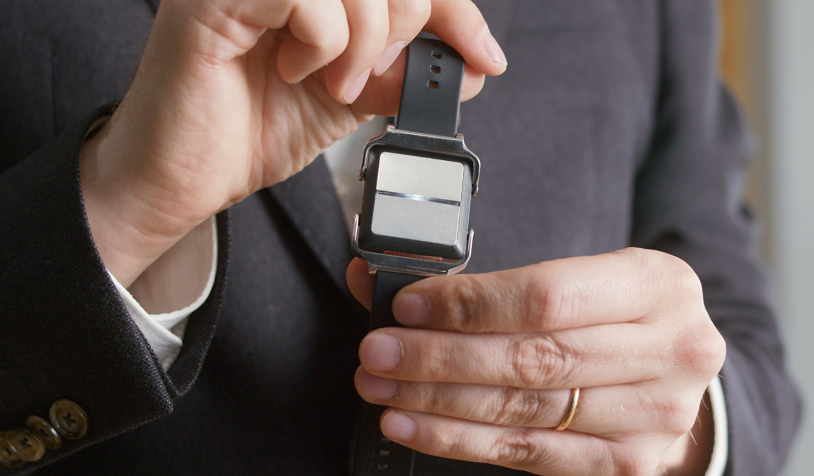 ECG bracelet helps patients with arrhythmias – Atostek developed analysis software
Atrial fibrillation is the most common arrhythmia and causes a 5-fold increase in stroke risk. Early detection of symptoms is important – PulseOn has developed a monitoring system that measures and analyzes the heart rate of patients with arrhythmias. Togerher with PulseOn, Atostek has developed a software tool designed for healthcare professionals. The software tool is classified as a medical device and requires ISO 13485 certification.
The arrhythmia monitoring system developed by PulseOn measures and analyzes the patient's heart rate variability. The algorithm also predicts future arrhythmias. The monitoring system includes a bracelet and a cloud service designed for healthcare professionals.
"PulseOn specializes making the device itself but we needed a lot of partners for creating the whole system. One of those is having the cloud service that also works as a tool for doctors. Atostek has been our partner for creating this part of the system," tells PulseOn CTO Jaakko Hattula.
The cloud service designed for professional use is classified as a medical device and requires ISO 13485 certification – Atostek has been awarded this certificate. Certification requires passing a rigorous audit process.
"Atostek had a ready quality management system for medical devices. It is very important for us that we can trust the product they deliver is done with a good quality and the paper work is done as it should," Hattula explains.
"Working with the Atostek team has been really great. Their communication style has worked well with PulseOn. Everything they have delivered has been good quality and on time," he continues.
PulseOn is a high tech company specialized in arrhythmia detection devices and analysis software for professional medical use.
Watch the customer story video: