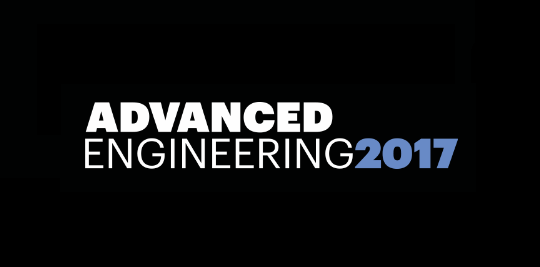 Engineers of digitalisation at Advanced Engineering 2017 Trade Show on March 29-30 in Helsinki
Advanced Engineering 2017 will show the very latest solutions across industries, high-tech engineering, innovation, development and the future of technology. Atostek's engineers of digitalisation will be found at booth 4A27.
The Advanced Engineering 2017 trade show will be held on March 29-30 at Messukeskus, Helsinki, Finland. The programme (partly in Finnish) includes plenary sessions, panel discussions, and mini seminars, among others.
– Atostek provides new solutions to new problems. There are new business opportunities brought by digitalisation and robotisation. We add intelligence to products, says Mr. Haukijärvi, Atostek.
– With a new customer, we could take an easy start with a Proof of Concept or Feasibility Study. In case of a small company, there is also a simple way to get public financial support for this kind of projects: Tekes Innovation Voucher, says Mr. Haukijärvi.
– On Thursday, Mr. Pekka Yli-Paunu, Vice President at Kalmar, will be present at Atostek's mini seminar and interviewed about adding intelligence to container terminals, reminds Mr. Haukijärvi.
Advanced Engineering 2017, on March 29-30, Helsinki, Finland