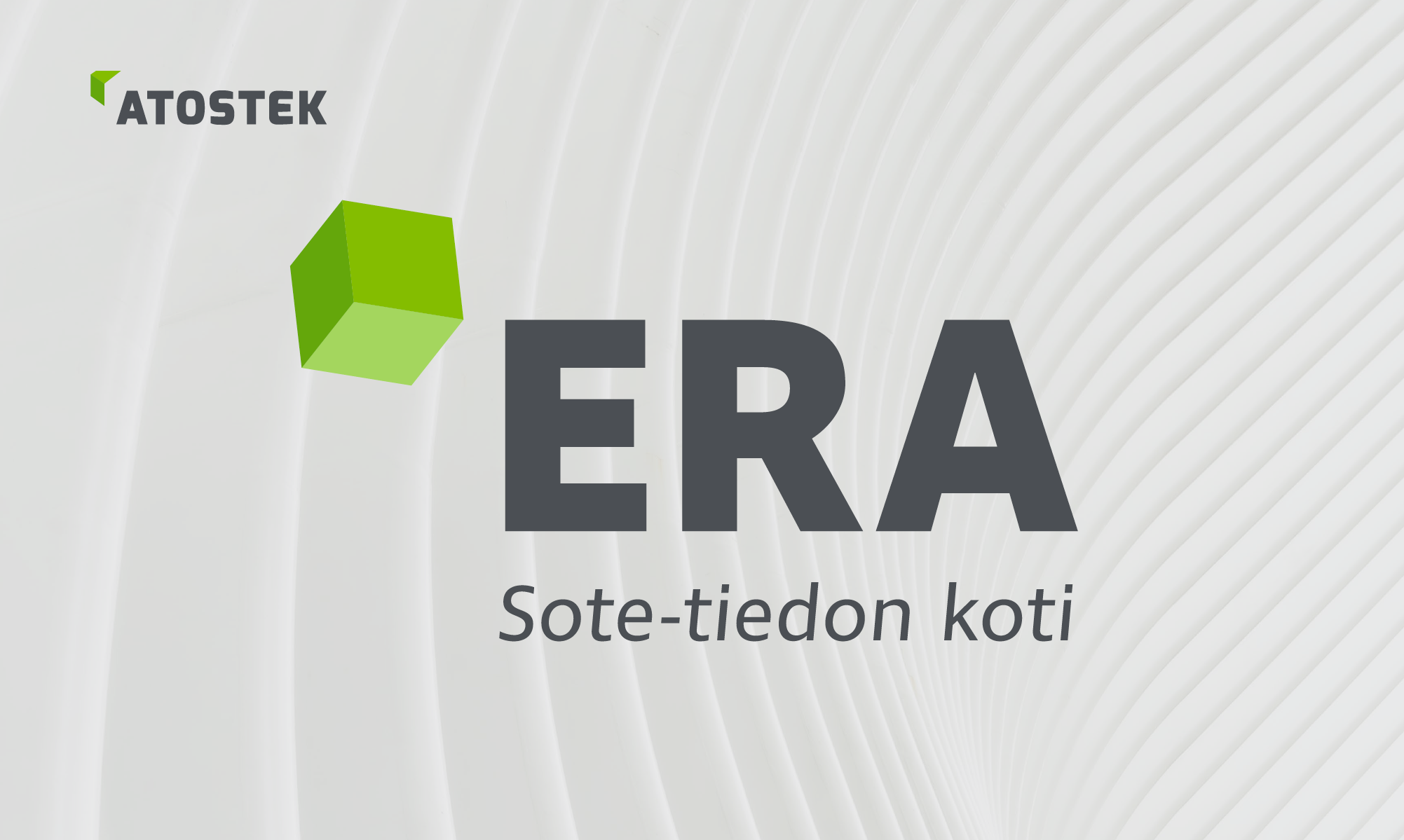 ERA – a development platform for new applications
ERA's superior technology makes developing new applications easy and fast. New applications being developed through ERA include the ERA Health and Care Plan and the ERA Wellbeing App.
ERA enables the efficient development of solutions based on social and healthcare data.
"Our goal is to enable efficient use of social and healthcare data in the industry's activities through ERA. Developers can focus on producing solutions, while ERA handles matters relating to social and healthcare data", summarizes Atostek's Business Director Miika Parvio.
ERA Health and Care Plan
The Health and Care Plan is a service supporting the planning and continuity of patient care. A patient's treatment plans and their handling can be unified through the service.
The ERA Health and Care Plan has been tested collectively with the Kanta service and is an approved service. It provides user interfaces for the viewing, comparing, creating and maintenance of health and treatment plans, developed in collaboration with healthcare professionals. The service is independent from patient information systems, and can either be used as a stand-alone service or integrated into a patient information system.
ERA Wellbeing App
The ERA Wellbeing App is in development for use by citizens. It will be an app where people can make various notes relating to their own health and wellbeing.
Users can do things like set reminders about upcoming healthcare appointments or create a personal plan for tracking blood pressure.