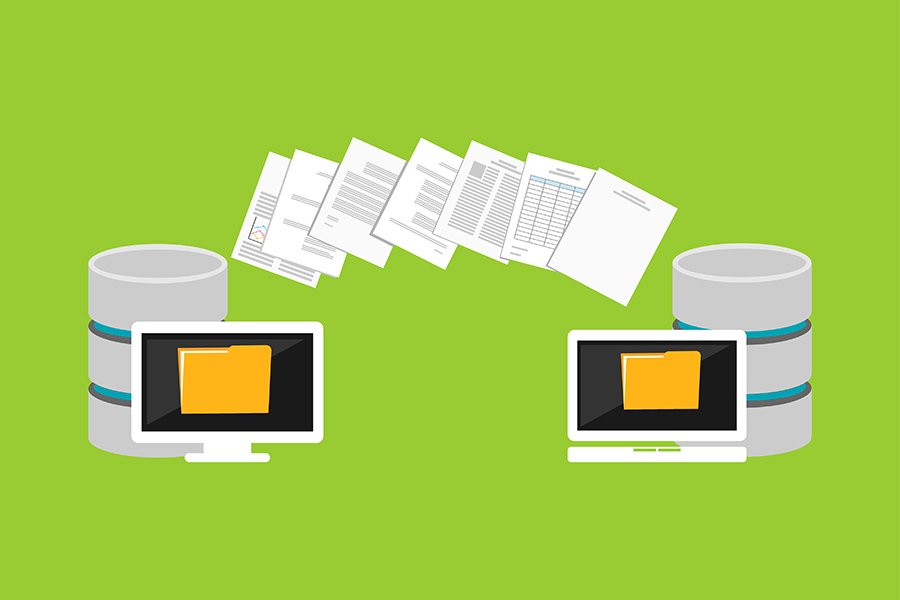 eRA Siirto – getting rid of old social care and health care information systems
With the Atostek eRA Siirto service, you can clean up old health care patient data systems and social care customer information systems before they cause any major problems owing to technical decay.
The establishment of wellbeing services counties and the corporatization of municipal occupational health care have led to a situation in Finland in which numerous health care patient data system and social welfare customer information systems will stop to be in active use simultaneously.
Maintaining an old system that may only be used passively may be easy and inexpensive to begin with, because the passivation and lower number of users will reduce costs for licenses and operating services. The system and its server platform will also be technically up to date.
With time, however, what was cheap and easy suddenly becomes expensive. Maintaining old systems requires resources that cannot be used for what the organization should actually be doing. In addition to this, support services and the technical life cycle will end quickly compared to the planning and implementation required for a properly organized decommissioning.
Atostek eRA service
Atostek eRA services provide healthcare and social welfare providers with a fast and easy connection to Finland's national Kanta services. eRA services have about a dozen features for the production and utilization of up-to-date information, such as patient data archive, social care archive and electronic prescriptions.
eRA Siirto is a service that is designed for transferring patient data stored in old health care systems and customer information in old social care systems into Kela's Kanta archive. With the eRA old data viewer, data controllers can utilize data stored in the old file archive.
This is how the eRA Siirto service works
The eRA Siirto service consists of data collection from the source system and subsequent conversion according to Kela specifications into the CDA R2 format. The service also includes data validation and transfer into Kela's Kanta archive. A typical duration of an eRA Siirto project is about six months.
eRA Siirto is based on Atostek's innovative technology enabling data retrieval from the source system without the source system provider's assistance. For the data controller, this is ideal, because they can easily request tenders for archiving old data.
If necessary, we can also cooperate with the source system provider. If this is done, we receive material provided to us by the source system provider and perform the conversion, validation and transfer.
Our technology is independent of the system used – it can retrieve data from any patient or customer data system. It also enables transfer to other than the Kanta archive. Patient and customer data can at the same time also be transferred to the organization's data pool, and other data in the system into an electronic archive.
Benefits of eRA Siirto service to data controller
Data controllers benefit from the eRA Siirto service in a number of ways. Our service enables seamless cooperation with the authorities, as we have been working closely with Kela and the Finnish Institute for Health and Welfare for a long time. For our customer organizations, this results in freedom from timetables.
When working with us, you do not have to be constrained by specific deployment periods or waves; the project will go ahead when the time is right for it. We also help you with the bureaucracy and get all the necessary answers and guidelines.
We also take care of data archeology and quality assurance. Our tools check data quality automatically in all work stages. Our projects use a testing environment corresponding to Kela's Kanta archive. We compare data retrieved and produced by the conversion to the original data in the source system both in terms of content and quantity. This prevents any incorrect material from ending up in the Kanta archive and also ensures that we retrieve all data from the source system.
In terms of the data controller, the cost savings are a major benefit. Taking into account the license and server costs of the old systems in view mode, the time spent in maintaining the system and the costs of regular server updates, the eRA Siirto project will have paid itself back typically in less than three years.
---