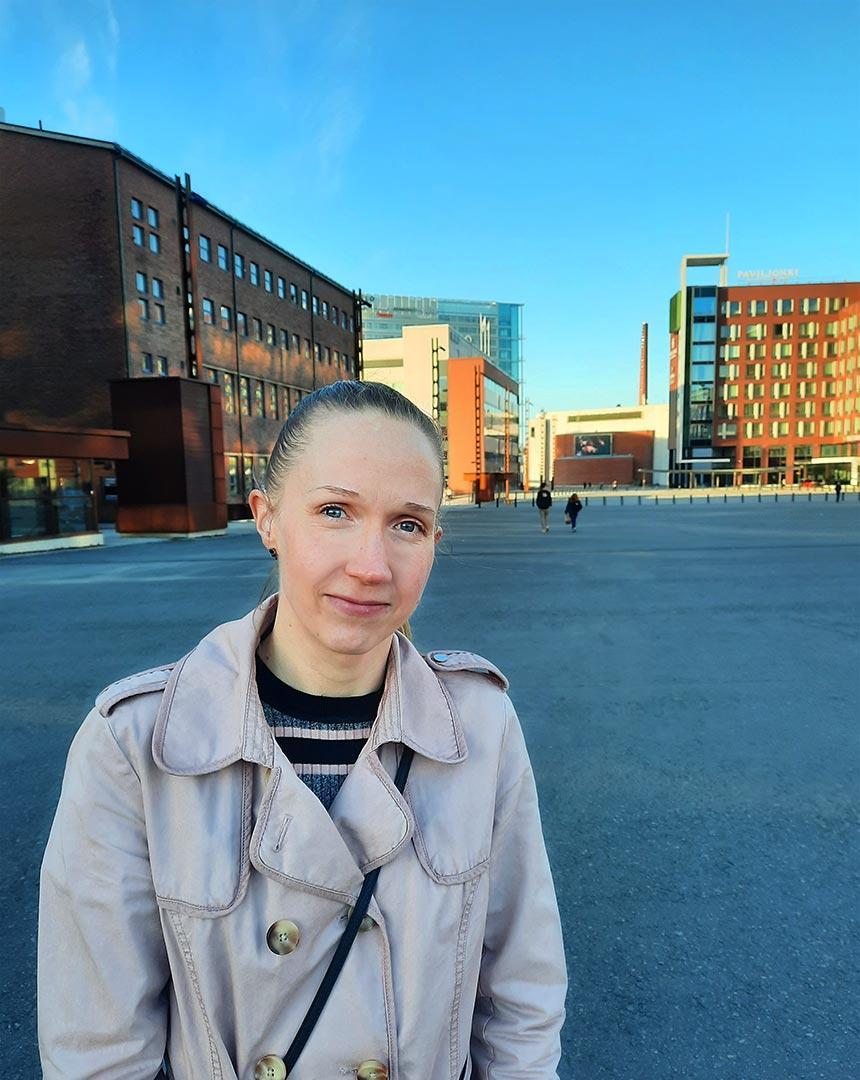 Atostek expands to Jyväskylä, establishing a satellite office
While staunchly in remote working mode due to the coronavirus pandemic, Atostek is expanding to Jyväskylä, hiring its first employee from Central Finland. For now, the company will not be setting up a full-scale traditional office at the new location and is instead establishing a satellite office. Its first employee not only has a PhD in humanities, but is also a software engineering professional.
Once the right person was found, the company wanted to act in an agile way. Sanna-Mari Äyrämö will be starting as a UX designer in Jyväskylä, and will be working mostly from home.
Setting up a new office did not seem timely due to the coronavirus crisis and the continued remote working practices. Even though you would mostly be working remotely during unexceptional circumstances as well, it might not be the best solution to use your home as your office every single day. Your home may be undergoing renovations, or you may need to meet customers at your own office.
Commuting to e.g. Tampere might not be the most practical solution for a situation like this. For this reason, Atostek decided to enter an agreement for co-working spaces in Jyväskylä with Kielo Office Solutions.
"Atostek sees itself as part of the location independent working trend that is likely to continue well beyond the current exceptional circumstances," says Atostek's HR expert, Annamari Lehtinen, and goes on to say that "we're moving forward with an agile hybrid model, and are now ready to hire more people from the Jyväskylä region just like we would in Tampere or Helsinki metropolitan area, where our more traditional offices are located."
From a PhD in humanities to a coding UX designer
Sanna-Mari Äyrämö already has already accomplished a decade-long career in researching storytelling as a part of learning games. In addition to writing a dissertation and starting a family, this period included a long continuum of multidisciplinary humanistic research and study.
"After completing my dissertation, I found myself doing mixed academic work, and decided to go for a master's degree in software engineering at the University of Jyväskylä. It was there that I got excited about user experience design," she says. "After all, a UX designer also studies content and human experience. The way we assign meaning to things, as well as the users' wants and needs, is an important part of this job, so my skills and background as a researcher are very useful," Äyrämö continues.
Sanna-Mari expects that her new job will offer a more of a hands-on approach to everyday design work, from mapping out clients' needs all the way to implementation. Thanks to her studies in software engineering, she is also able to translate the designs into code if needed.
"The social aspect of the work is really important to me as well. As a researcher, you often work alone and may feel lonely at times. Even despite Covid and the widespread remote work practices, I have already had more video meetings and pleasant interactions here," Sanna-Mari says.
Additional information:
Annamari Lehtinen
HR-specialist
annamari.lehtinen@atostek.com
+358 45 645 6394