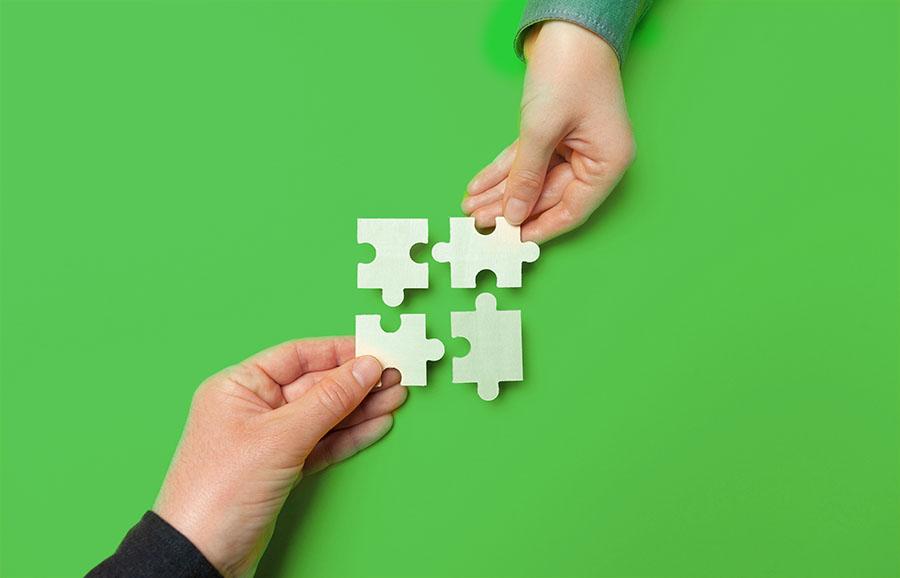 Covid certificate service – prime example of seamless cooperation between authorities and business world
The new country-wide information system was completed in a month.
The rapid and successful development of the Covid certificate service in the early stages of the pandemic has garnered praise from the authorities. Leading Researcher at the National Institute for Health and Welfare (THL) Jukka Jokinen says that the common goal was achieved by effective allocation of roles and responsibilities between the authorities and private sector actors.
"Seamless cooperation between the authorities and businesses was key to getting everyone onboard and working towards the project's ambitious goals. This type of public-private cooperation based on the best interests of the society as a whole should continue also during normal times," says Jokinen.
At the time of the European Commission launching preparations for the EU COVID-19 certificate printing and recording service in spring 2021, Finland did not have an information system that could produce Covid certificates for most of the country's population. The first coronavirus vaccinations brought on the need for a reliable system to facilitate free and safe travel both in Finland and in Europe.
Creating a national Covid certificate service from scratch meant that the authorities had to make rapid and extraordinary decisions. THL, the Ministry of Social Affairs and Health and the Social Insurance Institution of Finland (Kela) joined their efforts to remove any obstacles from deploying the service successfully. The role of the business world was to provide a steady supply of off-the-shelf components to expedite the service development launch.
One of the key private-sector service providers was software specialist Atostek. The company's ERA services for healthcare and social welfare providers offered a ready-made connection to national Kanta services as well as an identification solution.
Atostek figured out a way for healthcare professionals to use the Covid certificate service on behalf of those unable to obtain the certificate from their My Kanta pages via the national Kanta services. Atostek's Covid certificate printing and recording service has been used to print out more than half a million Covid certificates.
"Looking back, the spirit of getting things done and the cooperation between the business world and the private sector was amazing," says Miika Parvio, Business Director at Atostek.
"Everyone wanted to be part of the solution and not be part of the problem. Our task was to enable healthcare professionals to print out Covid certificates to people who could not obtain the certificate on their own. This was also important for the legal protection of human rights and equal treatment of citizens," says Parvio.
At worst, an information system project can be time-consuming and full of uncertainties. In Parvio's opinion, the Covid certificate service has shown that things can be done differently.
"It took Atostek about a month from the start of the project to complete the country-wide deployment of the Covid certificate printing service. This is certainly a proof of the power of seamless cooperation."