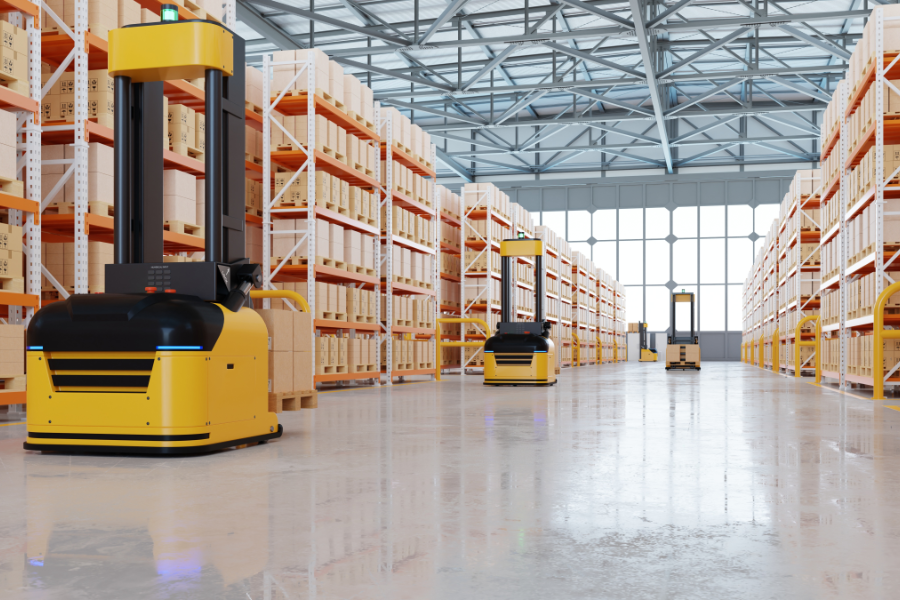 Unlock cost savings and speed up your robot software development
Developing robot software doesn't have to be costly or overly challenging. Flexbot offers a robot software platform that streamlines your product development, saving you both time and money.
In essence, Flexbot takes care of the intricate, technical details of software creation so you don't have to. This means, rather than spending time and resources on backend infrastructure, you can focus on fine-tuning your algorithms and crafting the unique aspects of your product.
Benefits at a glance:
Simplified software development: Flexbot provides automated tools that ease the entire development process, from communication structure to logging infrastructure. Think of it as having a blueprint that ensures everything fits seamlessly.
Scalable solutions: One of the standout features of Flexbot is its scalability. Whether you're looking to deploy your software on a single processor or across multiple systems, Flexbot can handle it without requiring changes to your core algorithms.
Efficient communication: Flexbot ensures efficient communication among software components, whether they're housed in the same system or spread out over a network. This flexibility simplifies the development process and makes sure things run smoothly.
Reduced error potential: Flexbot's approach centers around clarity and specification, minimizing the risk of errors. This guarantees a consistent, up-to-date software infrastructure.
Evolutive software development
Flexbot isn't just for new projects. If you have an existing application, Flexbot can help refine and develop it further. Instead of starting from scratch, you can evolve your software incrementally, ensuring continuity and minimal disruptions. Its methodical approach to development ensures that any changes made can be rolled back safely if needed, and every step of the process results in workable software.
In summary, Flexbot offers a way to simplify, speed up, and cost-optimize your robot software development. Say goodbye to repetitive tasks and welcome accelerated innovation. To dive deeper into how Flexbot can revolutionize your projects, download our white paper now!
With Flexbot, you get significant cost savings, speed up your development process and reduce the burden of repetitive tasks. Download our white paper and learn more!
More about the topic:
» Advancing robot software development with Flexbot
» The future of mixed fleet: The evolving collaboration of AI, human workers, and autonomous machines
» Atostek's software and algorithm expertise helps Kalmar: "I hope to be working more with Atostek in the future"
---